The fifth FLEDGED project newsletter has been released activities on biomass gasification are completed and many interesting results are available !!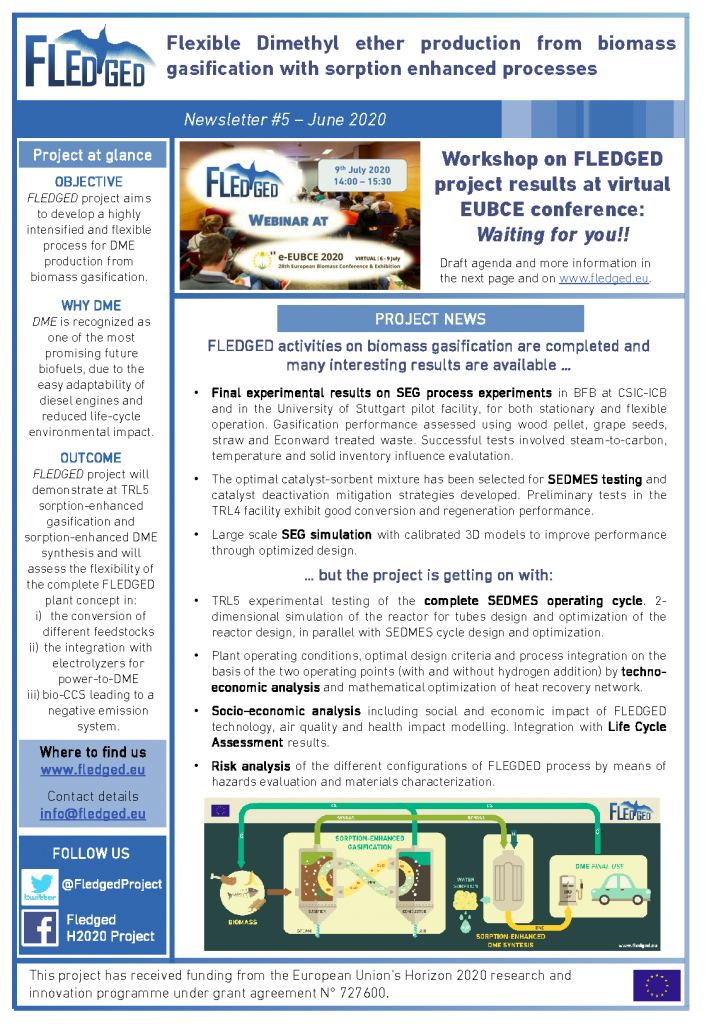 Final experimental results on SEG process experiments in BFB at CSIC-ICB and in the University of Stuttgart pilot facility, for both stationary and flexible operation. Gasification performance assessed using wood pellet, grape seeds and Econward treated waste. Successful tests involved steam-to-carbon, temperature and solid inventory influence evalutation.
The optimal catalyst-sorbent mixture has been selected for SEDMES testing and catalyst deactivation mitigation strategies developed. Preliminary tests in the TRL4 facility exhibit good conversion and regeneration performance.
Large scale SEG simulation with calibrated 3D models to improve performance through optimized design.